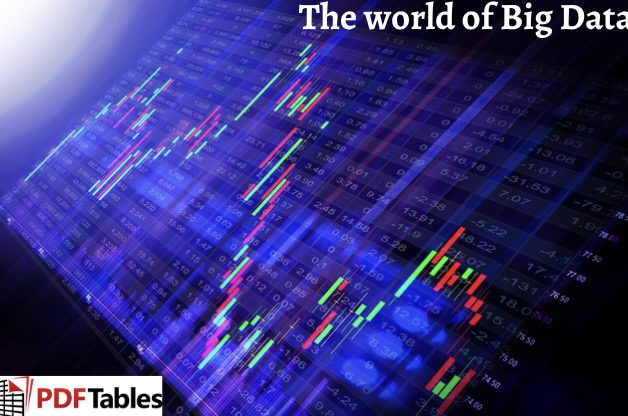 Big data refers to data collections that are too massive or complex for typical data-processing technologies to handle.
Financial services, healthcare providers, governments, and insurance companies are all industries that use big data. Self-service solutions, predictive maintenance optimization, and production management automation help manufacturers increase production efficiency and understand their real-time data. Businesses utilise big data analytics to improve business choices by identifying patterns and trends in massive amounts of customer data.
Big data provides firms with important customer insights that they can utilize to improve their marketing, advertising, and promotions in order to boost customer engagement and conversion rates. Consumer and corporate customers' developing preferences can be assessed using both historical and real-time data, allowing organizations to become more responsive to their wants and needs.
There are 5 important types of big data analytics that every business should familiarise themselves with.
Prescriptive Analytics — or also described as being a form of predictive analytics. Prescriptive analytics' purpose is to come up with the best potential recommendations for a situation as it develops.
Diagnostic Analytics — diagnostic analytics examines data from a previous event or condition to assist discover why something happened. To assess the event data mining, drilling down, and correlation are commonly used strategies.
Descriptive Analytics — here we are looking at the past for the answers. Summary statistics, clustering, and segmentation are techniques used in descriptive analytics. The idea is to delve into the specifics of what happened, but this can be time consuming because descriptive analysis is easier with more current data.
Predictive Analytics — this type of analysis attempts to forecast the future using statistics, modelling, data mining, and machine learning. Companies use different models to indicate how likely an outcome is to occur.
Cyber Analytics — within the business and data analytics industry, cyber analytics is a popular and growing skill. The volume and sophistication of cyber-threats has increased. Companies must use pinpoint analytics and tools to close off attacks on vulnerabilities.
Many businesses opt to have their data stored by cloud computing or on-premise. Different methods of storing data are unique to the individual business. This will enhance business operations across many fields such as sales, marketing and customer service. Data visualisation also plays an important role as turning data into graphics, charts and sometimes animations can help businesses communicate complex information in an logical way.
Big data is often characterized by the three V's:
the large volume of data in many environments
the wide variety of data types frequently stored in big data systems
the velocity at which much of the data is generated, collected and processed.
Big data analytics are constantly evolving and growing. Data literacy, the power to read and understand complex data is the future. It will be a key principle for all employees to be able to understand complicated data as they will now be most likely making fact-based decisions. Making data available to everyone within the firm can help with data-based collaborations and is crucial to boosting corporate competitiveness.
Companies often have to process large volumes of sensitive data that are in PDF, since they are considered safe, can be password protected, and are trusted. At PDFTables.com we allow you to convert the valuable content of these PDFs into Excel, CSV, XML and HTML format. This means that you can still keep the benefits of using PDF but also have a mechanism whereby the content can be converted into machine readable format.
Icons made by Smashicons from www.flaticon.com is licensed by CC 3.0 BY