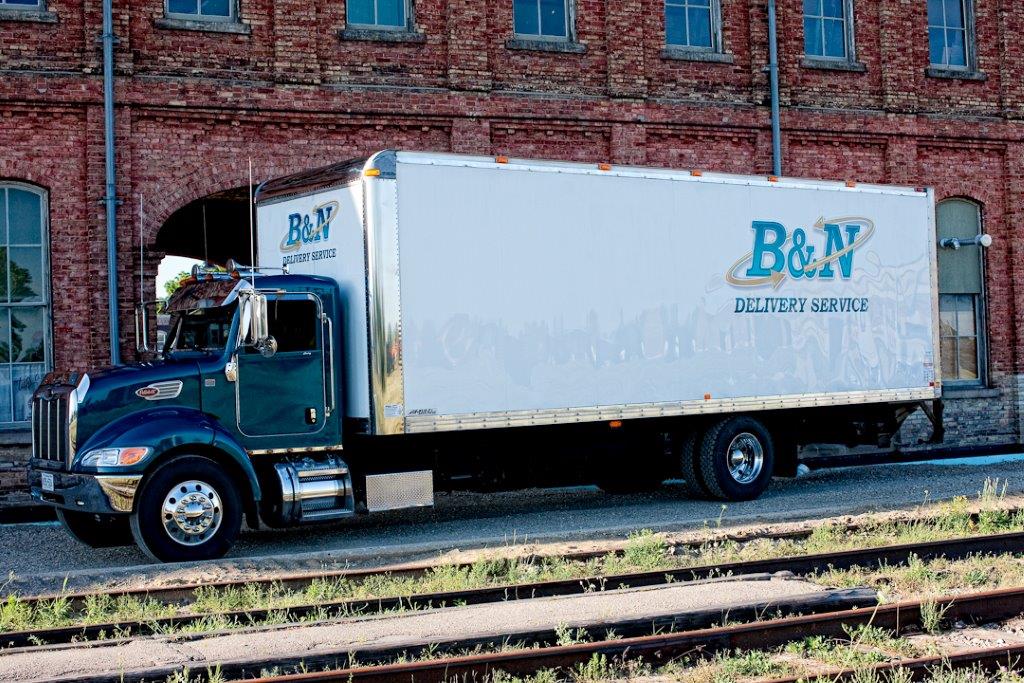 Background
The Carr Group of companies, including B&N Delivery, CDS (Carr's Delivery Service Inc.) and NuVision offer seamless home delivery. With headquarters in London, Ontario, the Carr Group has been using PDFTables since 2019. Carr Group services national department stores by collecting and dispatching orders for customer purchases.
A key objective is processing delivery orders, (order number, customer name and delivery address) as fast and efficiently as possible. This information informs the "stop" which is the sequence for when the goods get delivered on the route schedule. By and large the exchange of this type of information between the store and The Carr Group is achieved using a modern Application Programming Interface (API). However, some stores still provide delivery orders in PDF.
Converting delivery forms from PDF to CSV
When the Carr Group receives delivery orders in PDF, it converts the rich content about the order into CSV then JSON, and ingests the output into its Enterprise Resource Platform (ERP) system. As this is a regular requirement it uses PDFTables.com API to automate an end to end process.
We've tried a number of PDF converters and PDFTables.com works best for our needs; it just works easily for delivery forms in the logistics industry


- Mike Almadhoun, The Carr Group
A report by PWC tells us "technology is changing every aspect of how logistics companies operate." According to their Industry 4.0 report on the future of logistics and technological breakthroughs, transportation and logistic companies who rate themselves as "advanced" on digitization was just 28%. They say, "the lack of a digital culture and training is thus the biggest challenge for transportation and logistics companies."
William Carr launched the Carr family business "Carr's Delivery Service" by delivering milk door to door. In 1955 the third generation of the Carr family, William C. Carr took the business in a different direction, by starting home delivery of heavy goods items such as home furnishings and appliances.
William J Carr, now the President, launched a sister company to Carr's Delivery Service in 1981, naming it, B&N Delivery Service. A bold and new venture for the Carr family. Bradley W Carr, fifth generation and Director of Operations, knew today's customer is looking for more than just delivery, they want to know where their merchandise is and when it will be delivered. With the help of the IT department they now have a system that allows customers to track their orders from beginning to end.
Tutorial on how to convert PDF order forms
If you're in the same position, with order forms to convert from PDF, here is a quick guide on how to do so with PDFTables.com.
Step 1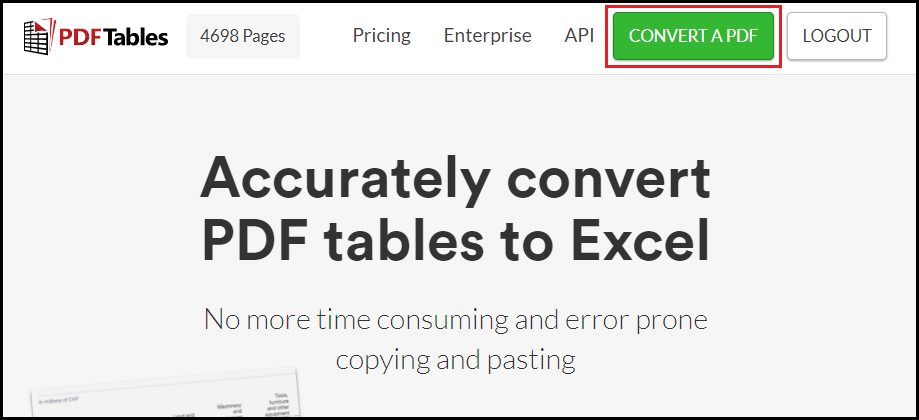 Go to PDFTables.com and click the Convert a PDF button to begin converting to Excel.
Step 2

Find the PDF in your file finder and click Open.
Step 3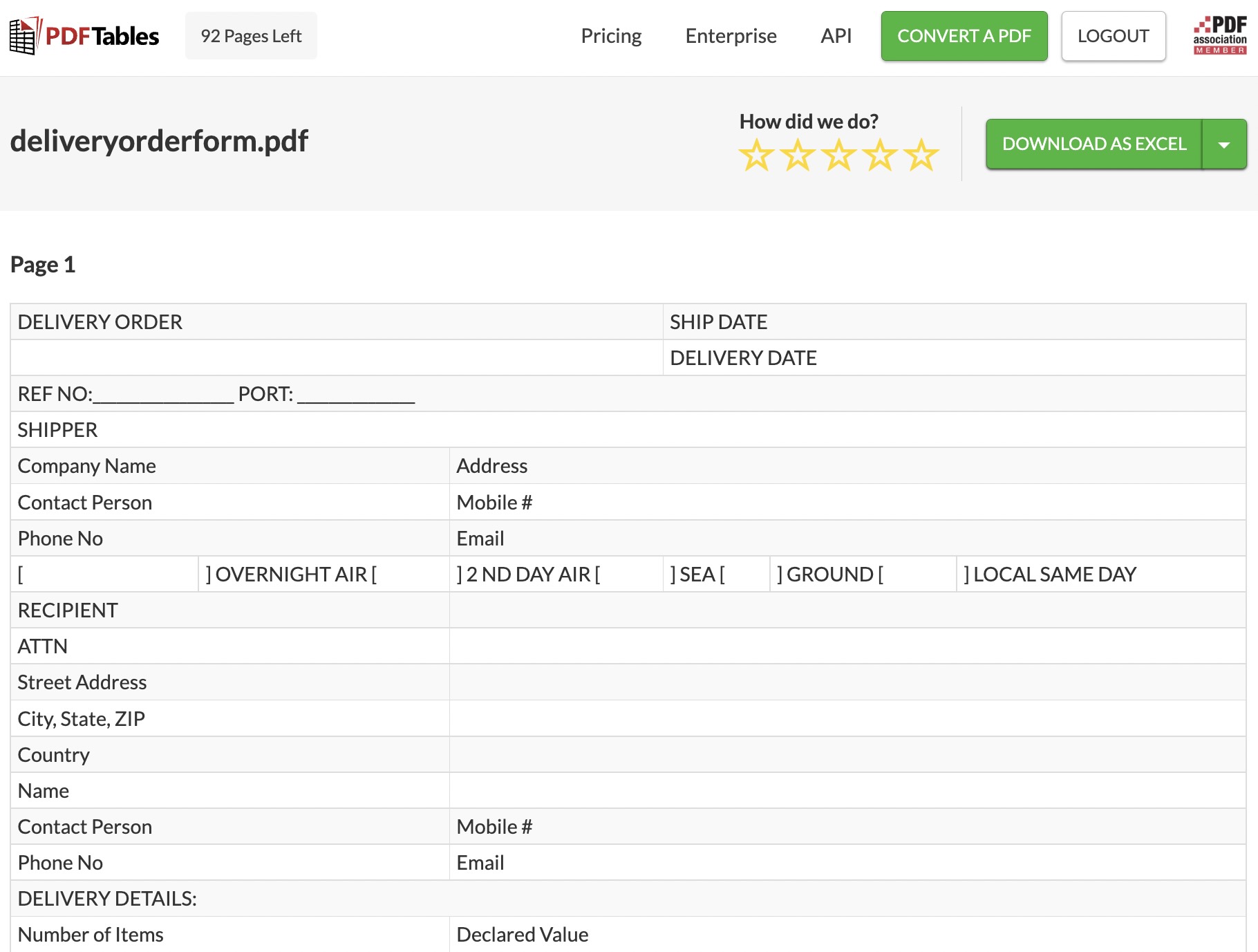 The PDF is converted and displayed in HTML. Click the "Download as Excel" button or click the dropdown arrow to see the other options: CSV, HTML, and XML.
Step 4

Once the download is complete, it's ready for you to use. You have successfully converted your first file from PDF to Excel - congrats!
Do you have more questions?
Check out our other blog posts here or our FAQ page. Also, feel free to contact us.
Love PDFTables? Leave us a review on our Trustpilot page!
Pictures from The Carr Group.