We know that we can live more sustainably. We can achieve this in myriad ways in our private and professional lives. We make choices in the how we interact with services like internet banking and also in how we shop. For example we've become acutely aware of the damage plastic can do to the environment, so legislation that makes us pay for plastic bags has encouraged many of us to change behaviour.
Maybe it's good to remind ourselves what sustainability actually means? A good definition we have found says 'sustainability is a societal goal that broadly aims for humans to safely co-exist on planet Earth over the longer term'. Therefore we must start making choices in our lives to help the planet live longer.
In our personal lives it might mean recycling our waste and using sustainable packaging. In our professional lives, it might mean deciding on remote working or choosing public transport.
Business sustainability or commonly known as corporate sustainability is the control and coordination of social, economic, and environmental demands and concerns to guarantee continued, morally responsible success.
Social sustainability involves assessing and managing how corporate decisions affect people, both positively and negatively.
Economic sustainability refers to the efficient use, recovery, and recycling of resources (both human and material) in order to create long-term sustainable values.
Environmental sustainability involves making decisions and taking actions that are in the interests of protecting the natural world.
There are many reasons why a business will want to be sustainable and responsible. It has a positive impact on brand image; it helps attract customers and shareholders who place a high value on our planet and the importance of complying with regulations that sustain it.
The Sensible Code Company which makes PDFTables.com is doing its best to be a sustainable business. We moved to a 100% remote working model in 2018. This reduced the amount commuting and also car usage, it means fewer greenhouse gas emissions and decreased consumption of fossil fuels. We meet once a quarter and we try where possible to ensure we keep travel to a minimum and we use 'slow travel'. We have an office in a technology centre called Ormeau Baths in Belfast, Northern Ireland. It is an 1850s retrofitted building repurposed as a low carbon office facility. As the building has no car parking, staff using the office travel there by walking, cycling or using public transport. We have also published our carbon reduction plan.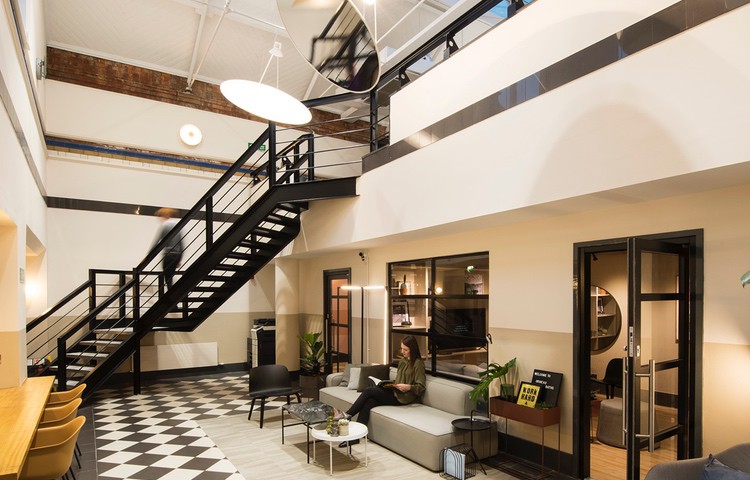 Digitisation reduces clunky paper processes and is more sustainable in the longer term. Whilst there is a big move towards using APIS to allow the simple exchange of data, many organisations still use PDFs as a common data exchange format; and it's not easy to reuse. We convert PDF into machine readable format; PDF to Microsoft Excel; PDF to CSV; PDF to XML; or PDF to HTML. These data can be extracted and reused to support upstream or downstream processes and robotic process automation (RPA). We offer a free trial so try it out!
Icons made by Smashicons from www.flaticon.com is licensed by CC 3.0 BY