On‑Premises Licensed edition
Download
Please
login
with your admin account if you have already bought On‑Premises, or
contact us
if you are interested in buying it. The download button will appear here.
Instructions
This How-to guide illustrates how to get started.
1. Start
Download the OVA application by clicking the Download Appliance button.
Import the OVA file into your VM manager.
Start your VM.
2. Authorize
Navigate to the URL address provided in the boot splash screen.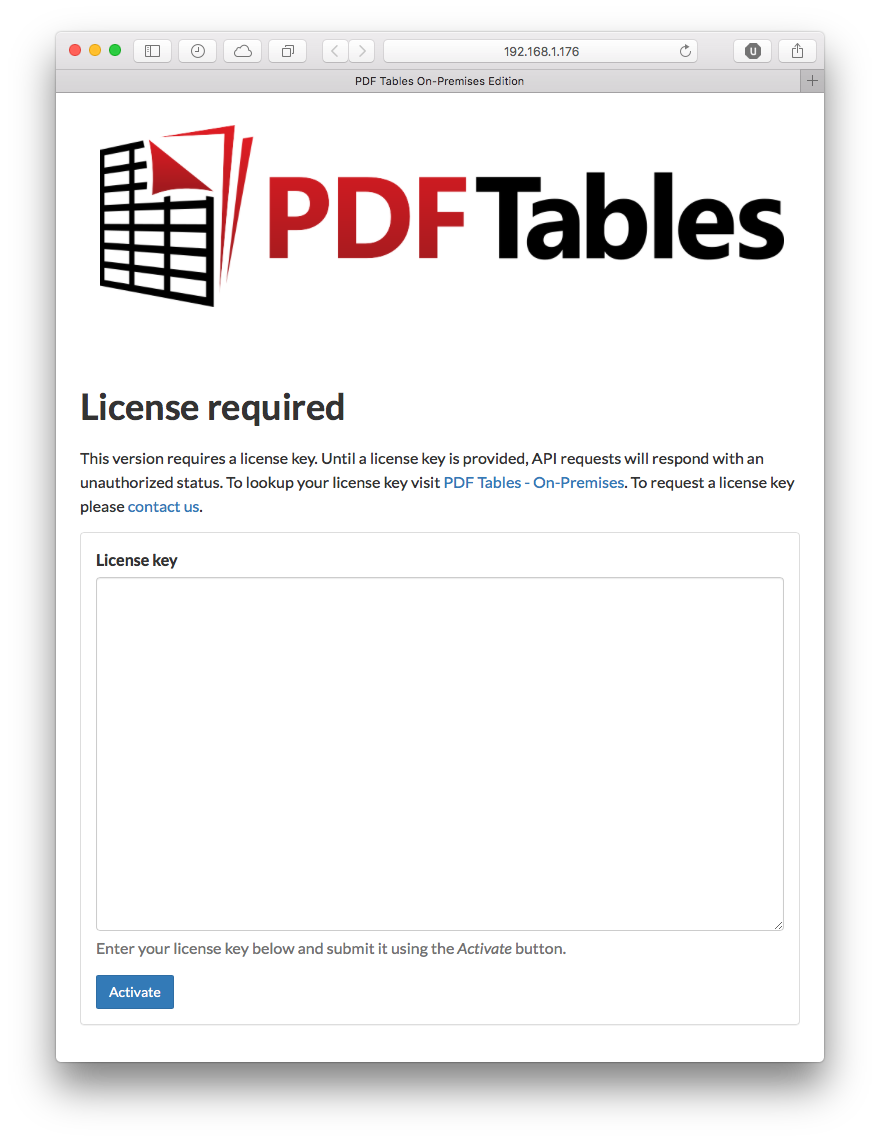 Enter your license key given above into the license key field of the license form.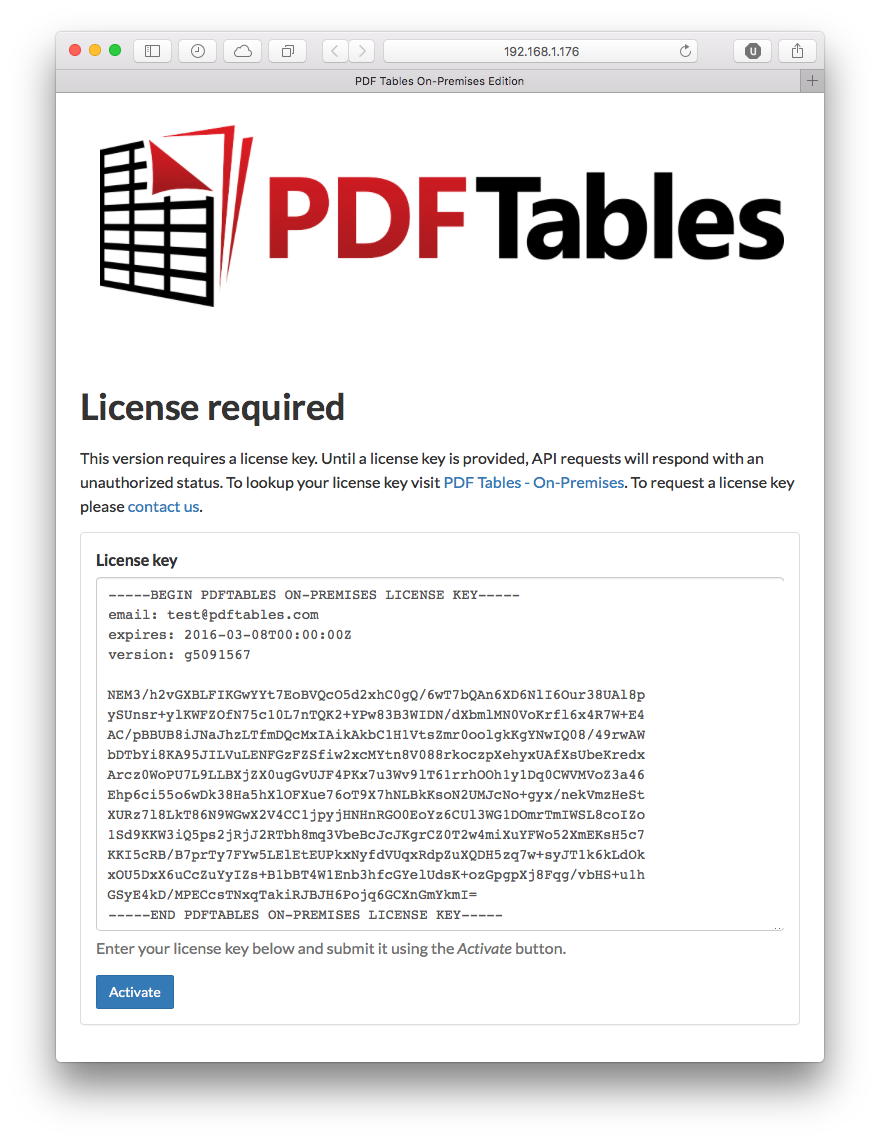 3. Verify
Verify your license was accepted by seeing a green tick.