The balance sheet highlights the financial condition of a company and is an integral part of the financial statements. It's also called a Statement of Financial Position.
The balance sheet is a crucial document to analyse when figuring out the state of a company's financial health. It's often used by investors deciding whether to invest in the company, or by creditors who are planning to lend it money.
In this post, I'll be showing you how to convert a PDF balance sheet to Excel using PDFTables.com, so that you can perform your own balance sheet analysis in the comfort of an Excel spreadsheet.
Before we start
As an example, we'll be converting the Nestlé Group's Consolidated Balance Sheet for 2016 (pages 8 and 9) and converting it into a single-sheet Excel document.
The Nestlé balance sheet is contained within a larger report, so in order to avoid converting the whole document, you should extract pages 8 and 9 first. We show you how to do this in another tutorial 'How to extract pages from a PDF document'.
Step 1
Go to PDFTables.com and click the green Convert a PDF button.

Step 2
Find the Nestlé Group's Consolidated Balance Sheet for 2016 that you extracted earlier and select Open.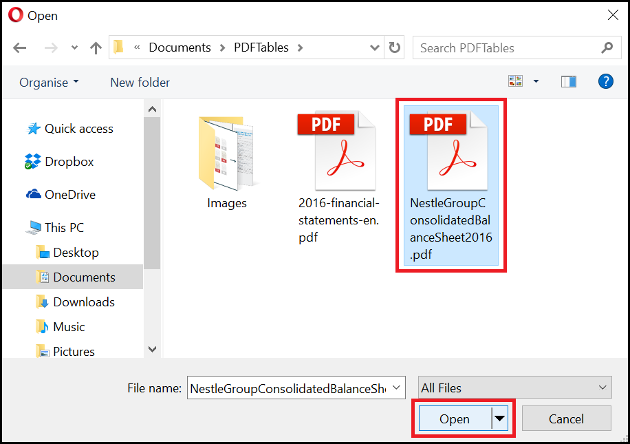 Step 3
Once the conversion has completed, click the Download as Excel button.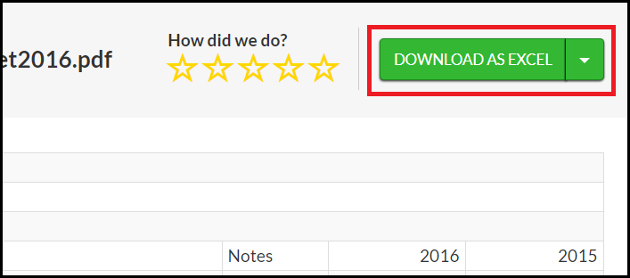 Step 4
Choose a download location for your converted balance sheet, then press Save.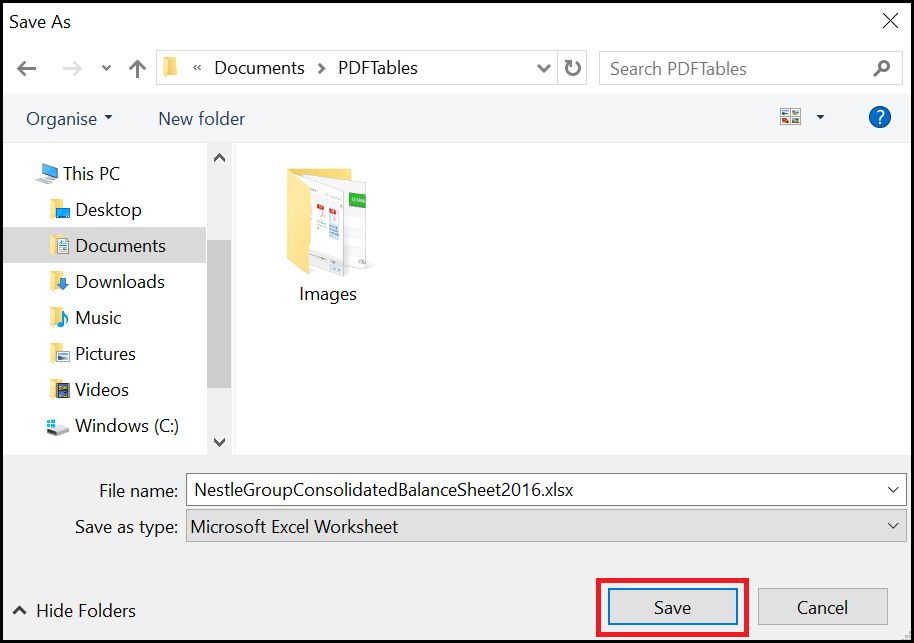 Step 5
Open the downloaded balance sheet from the Downloads bar or notification in your browser and you're done! You've successfully converted a PDF balance sheet to Excel.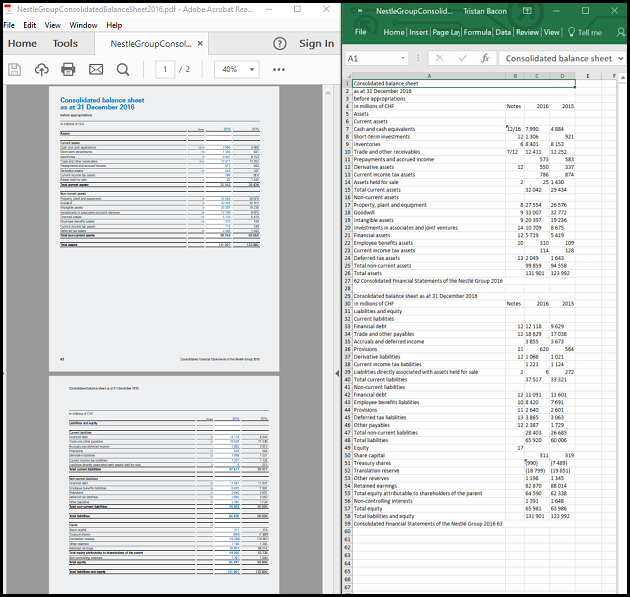 Further Reading
If you're converting PDF balance sheets to Excel on a regular basis and you have some programming experience (or a colleague who does), you can automate these conversions with our PDF to Excel API integrating it directly into your in-house processes. We've even written a tutorial on implementing page selection with our API, if you're feeling particularly adventurous!