You can use PDFTables as a PDF to CSV converter as well as a PDF to Excel converter. You can convert PDF to CSV using the button on our website, or using our API, just as you would when converting from PDF to Excel.
I will be converting a sample PDF invoice from a freight company which will convert into 1 page and download to CSV format. If you would like to convert only certain pages from a PDF document, see our tutorial on how to extract pages from a PDF document. Let's get started!
Step 1
Go to PDFTables.com and click the Convert a PDF button to begin converting to CSV.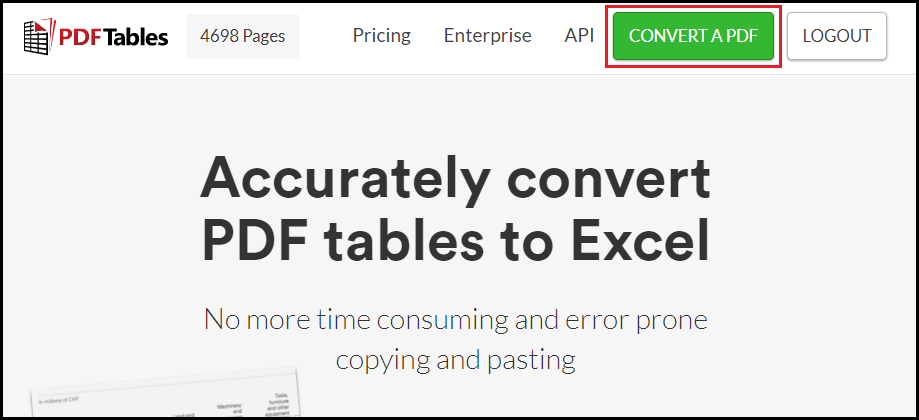 Step 2
Find the PDF in your file finder and click Open.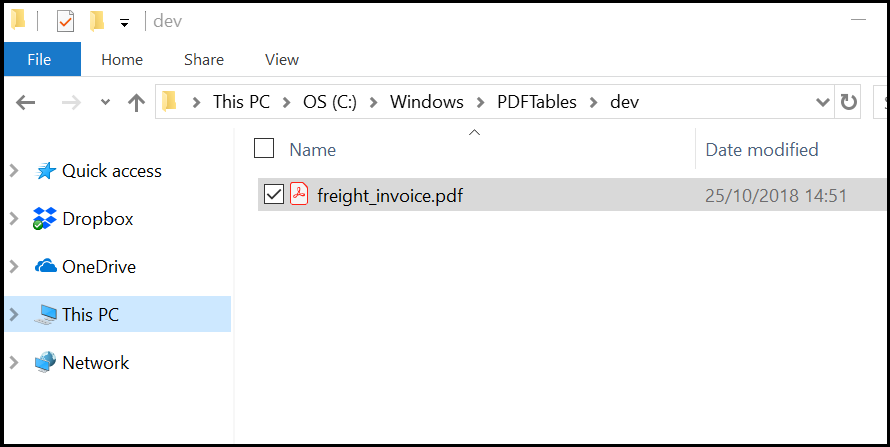 Step 3
Once the conversion has completed, click the arrow next to the Download as Excel button and select CSV.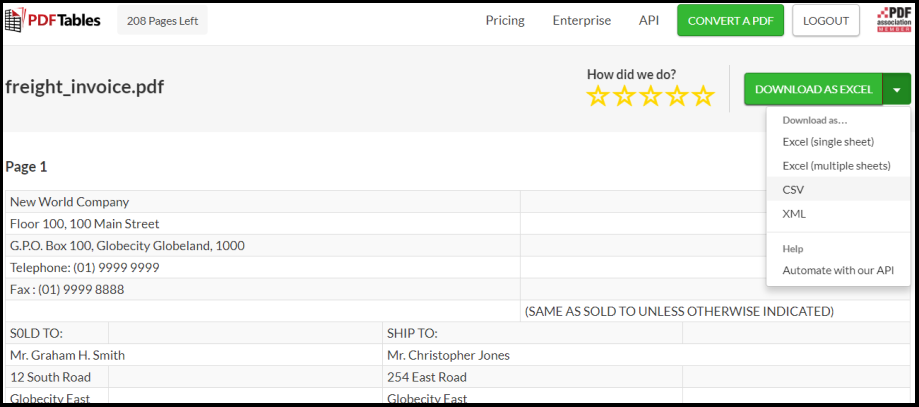 Step 4
Once the download is complete, click the arrow to show the download in your file finder. Move the download to your preferred location.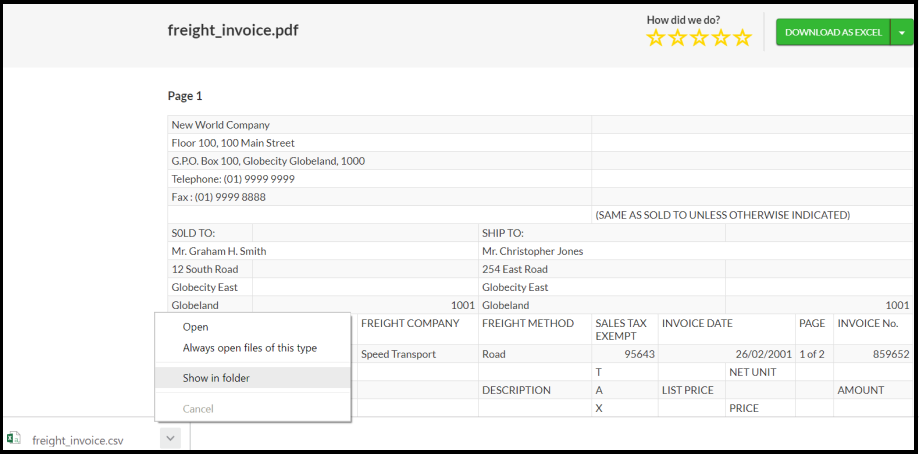 Step 5
Now that you have moved your CSV document, click on it to open it and your converted PDF will open in CSV format! On most computers, CSV files will open automatically in Excel. However, to open in a different program, right click on your file, select 'Open with' and select a program from the list.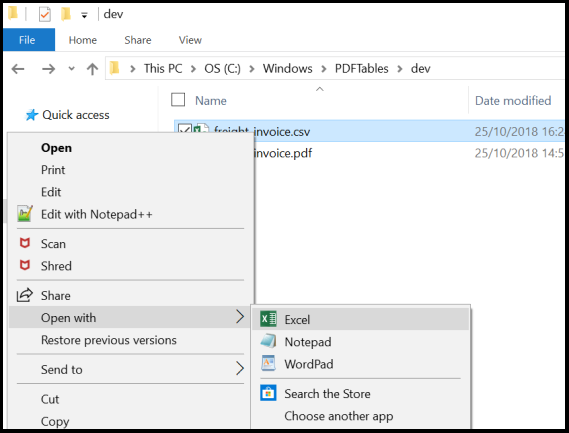 You have now successfully converted your invoice from PDF to CSV!
API
It is also possible to convert your PDF to CSV using our API. See the choosing format section which explains how to specify a different format using cURL.
If you would like to convert multiple PDFs to CSV, see our blog post on converting multiple PDFs with our API.
Do you have more questions?
Check out our other blog posts here or our FAQ page. Also, feel free to contact us.
Love PDFTables? Leave us a review on our Trustpilot page!