We'll show you how to convert PDF to Excel with PDFTables PDF to Excel converter.
There are a few ways you can convert your PDF - using the button on our website, the PDFTables API or one of our Enterprise solutions.
I will be converting a sample PDF invoice from a freight company which will convert into 1 page and download to Excel format. If you would like to convert only certain pages from a PDF document, see our tutorial on how to extract pages from a PDF document. Let's get started!
Step 1
Go to PDFTables.com and click the Convert a PDF button to begin converting to Excel.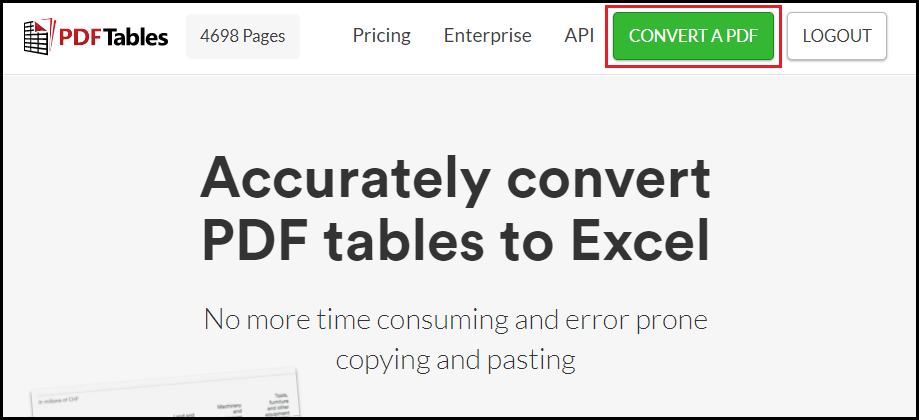 Step 2
Find the PDF in your file finder and click Open.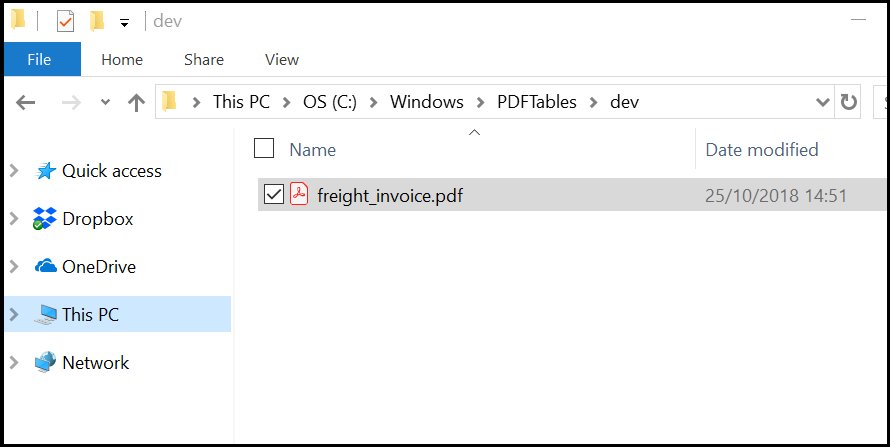 Step 3
Once the conversion has completed, either click the Download as Excel button or click the drop down arrow to see other options. Excel (single sheet) will download all pages to one Excel worksheet, whilst Excel (multiple sheets) will output each page to an individual worksheet.
Step 4
Once the download is complete, move the download to your preferred location and it is ready to use.
You have now successfully converted your invoice from PDF to Excel!
API
It is also possible to convert your PDF to Excel using our API. See the choosing format section which explains how to specify different formats.
If you would like to convert multiple PDFs to Excel, see our blog post on converting multiple PDFs with our API.
Do you have more questions?
Check out our other blog posts here or our FAQ page. Also, feel free to contact us.
Love PDFTables? Leave us a review on our Trustpilot page!